Blackmagic Design ATEM Mini Extreme
8-Channel HDMI Live Streaming Switcher
Supports up to 1080p60
RTMP Streaming via Ethernet or USB-C
Record Program Out
11-Input, 2-Channel Audio Mixer
Input Frame Rate and Format Converter
Re-Sync on All HDMI Inputs
HD Multiview Output with up to 16 Views
Local and Software Switching
4 x Upstream, 2 x Downstream Keyers
View More
KSh142,000.00
Out of stock
Compare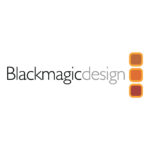 Product Description
The Blackmagic Design ATEM Mini Extreme is an 8–input live production switcher for live streaming. It features an integrated control panel and has advanced broadcast features. In addition to live streaming using RTMP protocols, you can also output your program as if it was a webcam over USB interface. This versatile switcher's eight independent HDMI inputs accept all popular HD signals up to 1080p60. Each input has discrete frame rate and format converters, and it supports re-syncing for seamless switching between a variety of pro and consumer cameras, game consoles, and computer feeds.
Switch, add effects, color grade, and key in real time using the control surface's buttons, or via the software control panel. CCU functions are available for controlling Blackmagic Studio and URSA Mini/Broadcast/Micro Studio cameras from the switcher. The Blackmagic Design ATEM Mini Extreme supports up to nine layers, with four upstream and two downstream keyers, up to four chroma keyers, up to four linear keyers, two DVE with borders and drop shadow, five pattern generators, and two color generators. Designed for live streaming or webcam production, the Mini Extreme has HDMI outputs to feed monitors and supports up to 16-screen multiview.
Stream Live
Live stream to YouTube, Facebook Live, Skype, Twitch, Zoom, Microsoft Teams, and other platforms that support RTMP protocols.
Control Interface
The front panel includes easy-to-use buttons for selecting sources, video effects, and transitions. The source buttons are large, allowing you to operate them by feel. Included on the ATEM Extreme are buttons for audio mixing, recording, and streaming control, as well as output selection buttons that let you change the video output between cameras, program, and multiview. On the rear panel, there are HDMI connections for cameras or computers, extra microphone inputs, USB for webcam out, plus an HDMI "AUX" output for program video.
In the Box
Blackmagic Design ATEM Mini Extreme
12 VDC Power Supply with International Plugs
Customers Who Viewed This Item Also Viewed