Blackmagic Design Web Presenter
Stream Any SDI or HDMI Signal in 720p HD
Connect Virtually Any SDI or HDMI Camera
Presents SDI/HDMI Source as USB Webcam
Built-In Teranex Conversion Technology
Broadcast on Skype, YouTube Live, Etc.
12G-SDI, HDMI, XLR Mic & RCA L/R Inputs
SDI and HDMI Outputs
Teranex Mini Smart Panel Supported
Mac, Win, Linux & Chromebook Compatible
View More
KSh85,000.00
Compare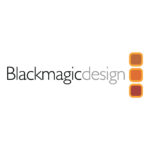 Product Description
The Blackmagic Design Web Presenter is a compact desktop device that allows you to connect any SDI or HDMI camera signal and stream it live on the Web in 720p HD. Connect a camera or any other source, and then connect the Web Presenter to your computer's USB port.
The Web Presenter makes your SDI/HDMI source appear as a standard UVC and UAC compatible USB webcam, so it's capable of broadcasting video and audio on any webcam-compatible platform and software, including Skype, YouTube Live, Facebook Live, Twitch.tv, Periscope, Open Broadcaster, and XSplit Broadcaster on Mac, Windows, Linux, and Chrome OS systems. However, the magic happens thanks to a built-in Teranex conversion technology that will take your HD or Ultra HD signal and automatically convert it to the low-data-rate yet high-quality 720p resolution.
The Blackmagic Design Web Presenter features 12G-SDI, HDMI 2.0, XLR mic/line, and RCA L/R stereo audio inputs and SDI and HDMI outputs. In addition to everything it also has a built-in, two-input production switcher that allows you to live-switch programs if you incorporate the Blackmagic Teranex Mini Smart Panel, sold separately. The optional panel adds push button controls, an LCD screen, and a spin knob, and allows you to have a presenter on an SDI camera and a slide show on an HDMI computer, and to switch between them with smooth dissolves. You can even preview video and monitor audio levels on the LCD screen before going live with your web broadcast.
Customers Who Viewed This Item Also Viewed