Rode Wireless GO Compact Digital Wireless Microphone System
For Mobile Journalist, Videographer
Built-In Omni Mic & 3.5mm Mic Input
Miniature Clip-On Transmitter
Miniature Clip-On Receiver
Easy Setup with No Menus
Three Adjustable Gain Settings
7 Hr Rechargeable Batteries + USB Power
Bright, Informative LCD Screen
Battery Status & Audio Level on Display
Up to 8 Mics on Set / 230′ Range
View More
KSh26,500.00
Out of stock
Compare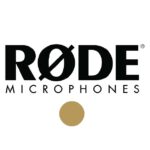 Product Description
Confidently and quickly run–and-gun in the world of wireless audio with the black Rode Wireless GO, an incredibly compact true wireless microphone system offering secure Series III 2.4 GHz digital transmission and easy operability for mobile journalists, videographers, and vloggers of any experience level. The system is ready to go at the press of a button; you can focus on getting the shot knowing that the Wireless GO is delivering quality audio at a range of up to 230 feet. There are no menus and no finicky dials, just simple power-on-and-go functionality and a bright, informative LCD screen showing you what you need to see.
Capture top-notch audio quality even if you don't have an external mic; the Rode Wireless GO is a complete system comprised of a miniature clip-on transmitter with a built-in true wireless omnidirectional microphone capsule, a miniature clip-on receiver, and a slew of accessories—everything you need to get up and running in the field. Clip the transmitter onto your subject's clothing or belt, clip the receiver near your recording device, then connect the receiver's output to your recorder's input. Whether you use the transmitter's convenient, high-caliber integrated mic or hook up the companion Rode Lavalier GO (available separately), you're assured to achieve clear, crisp, intelligible audio.
Out of the Box, onto the Set
Designed with stunning simplicity and efficiency in mind, the Rode Wireless GO offers near-instantaneous functionality out of the box for your next news shoot, video project, or interview. Power up, press a button to pair, then GO!
Mobile journalists, videographers, and vloggers will appreciate the Wireless GO's pocket- and bag-friendly portability. With the transmitter and receiver each weighing just one ounce and measuring approximately 1.7 x 1.7 x 0.7 inches, the subject and camera operator will forget they're even there!
Clip the miniature transmitter to clothing, attach it to a belt, or slide it in a pocket; use it as a lavalier mic (no need for a separate mic), or operate it as a traditional bodypack transmitter with an external lav mic such as the Rode Lavalier GO (available separately).
Thanks to the receiver's minute form factor and integrated clip, it provides the flexibility to be easily mounted on a camera, in a sound bag, or to a mobile device. Its bright, high-contrast display shows battery status for the receiver and transmitter, audio level, signal strength, and more.
True Wireless Microphone Ready for Run-and-Gun
Equipped with a high-caliber, pre-polarized, omnidirectional lavalier built into the transmitter's compact housing, the Wireless GO delivers quality audio without demanding an external microphone.
The internal capsule's omnidirectional polar pattern ensures reliable audio pickup even if mic placement is less than ideal, and the 50 Hz to 20 kHz frequency range naturally attenuates sub-bass tones such as rumble and boominess; your subject's voice will be captured with clarity, intelligibility, and consistency.
Grab a Mic and Go
Already have a top-of-the-line external lav? The transmitter packs in a 3.5mm TRS input with plug-in power, so you can connect most lavalier microphones equipped with a non-locking 3.5mm TRS mini plug (such as Rode's own Lavalier GO), and still enjoy the convenience of the Wireless GO.
The 3.5mm TRS external mic input passes wideband audio from 20 Hz to 20 kHz along to the internal mic preamp, which provides robust dynamic range and requires no manipulation of settings or parameters.
Sonically Solid and Secure
Like Rode's popular RODELink wireless systems, the Wireless GO system utilizes the 2.4 GHz frequency band to get you away from the congested and confusing domain of UHF. Forget about scanning for channels and dialing in squelch to get a strong signal; the Wireless GO just works!
Courtesy of Rode's optimized transmission algorithm, the Wireless GO empowers you with a range of up to 230 feet, and bolsters signal dependability to mitigate drop-outs in crowded short-range environments such as retail stores, malls, office buildings, and hotels.
Rode Series III 2.4 GHz digital transmission incorporates 128-bit encryption for security, stability, and hassle-free operation while bypassing the frustration of dealing with licenses and frequency mandates. Go anywhere in the world with the Wireless GO; it automatically gives you a strong signal no matter the scenario.
Note: For optimal performance from this 2.4 GHz system, users are encouraged to maintain as direct a line of sight as possible between the transmitter and receiver.
Additional Features
The receiver's 3.5mm TRS output sends a mic-level signal, making it compatible with an array of devices such as DSLRs and portable audio recorders.
Low, medium, and high (0 dB, -6 dB, and -12 dB) receiver gain settings allow simple and effective optimization of signal levels.
View transmitter and receiver battery levels on the receiver's bright, high-contrast display.
Operate up to eight systems simultaneously for more complex setups.
Includes SC2 right-angle 3.5mm TRS coiled cable for compatibility with DSLRs. Plug into your smartphone or tablet via an SC7 TRS-to-TRRS cable (available separately), or snag a VXLR adapter (available separately) for hookup to an XLR-equipped video camera or audio recorder.
Internal lithium-ion polymer batteries offer up to seven hours of battery life to handle long shoots.
USB Type-C ports for battery recharging, powering via external USB battery packs (available separately), and firmware updates.
Easily recharge over lunch and dinner breaks—go from empty to a full charge in just two hours.
Includes two USB Type-C to USB Type-A cables for simultaneous charging the transmitter and receiver.
Includes two fur windshields to minimize noise from wind and rustling clothes.
In the Box
Rode Wireless GO Compact Digital Wireless Microphone System (2.4 GHz, Black)
2 x Fur Windshields
Storage Pouch
Rode SC2 Right-Angle 3.5mm TRS Coiled Patch Cable
2 x USB Type-A to USB Type-C Cable