Rode NT-USB Mini USB Microphone
Designed for Podcasting and Streaming
Works with Computers and Tablets
Built-In Pop Filter & Isolation Stand
3.5mm Monitoring Jack
Cardioid Polar Pattern for Room Noise
Headphone Volume Control
High-Quality 48 kHz / 24-bit Recording
Bus-Powered from Computer or Tablet
No Drivers Required for Operation
Stand, USB Cable & Thread Included
View More
KSh16,500.00
Compare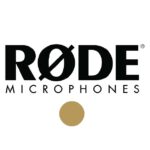 Product Description
Designed for gamers, streamers, podcasters, Twitchers, YouTubers, and more, the Rode NT-USB Mini is a USB microphone that aims to give you a professional, broadcast–quality sound in an easy-to-use package. If you've always wanted a dynamite sound but find the concepts of studio-miking to be baffling, this is the mic for you.
The microphone makes use of a high-quality condenser capsule that offers a warm, yet clear sound. Its directional cardioid polar pattern minimizes off-axis sound, effectively tamping down room tone and focusing the audio capture on what's directly in front of the mic.
A built-in windscreen helps mitigate vocal pops and plosives for a cleaner sound. The included stand is more than a stand—it isolates the NT-USB Mini from structurally borne noises and vibrations. This also ensures a cleaner sound. The included USB cable allows you to use the mic with your computer right out of the box. The mic also ships with a 5/8″ to 3/8″ thread adapter.
Thanks to its class-compliant USB output, you can send audio directly to computers and laptops, no drivers or dedicated audio interfaces required. Just plug a pair of headphones into the NT-USB Mini's 3.5mm jack, and you'll be able to monitor your 24-bit, 48 kHz, broadcast-quality audio in all its glory. A convenient volume dial helps you raise or lower the headphone level to your miking.
The Rode NT-USB Mini has been crafted out of steel and reinforced nylon resin, making the whole body as durable as it is pleasurable. With stability in form, euphonics in sound, and convenience in use, the NT-USB Mini can be the go-to for digital-broadcast needs, no matter the studio, or even if there is no studio at all.
Key Features at a Glance
High-quality condenser capsule delivers warmth and presence for a clear, professional sound
Directional cardioid pickup pattern optimized to reduce room sound and other extraneous noise, focusing on the subject in front of it
Smooth frequency response
Built-in pop filter for reducing plosives
Detachable magnetic desk stand
Sturdy base mitigates knocks and bumps
Integrated 360-degree swing mount for quick and easy positioning on a desktop, mic stand, or studio arm
Class-compliant USB output works seamlessly with computers and tablets, with an easy-to-grasp operation—just plug in and hit record.
Studio-grade headphone amplifier with precision level control and switchable zero-latency monitoring for eliminating distracting echo
Sleek and compact steel and reinforced nylon resin construction, stylish matte black finish and compact design.
In the Box
Rode NT-USB Mini USB Microphone
Desk Stand
USB-C Cable
5/8" to 3/8" Thread Adapter