Rode NT2-A Multipattern Condenser Microphone
KSh44,999.00
Compare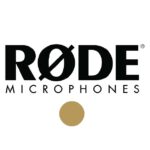 Product Description
Combining a true condenser capsule, three selectable polar patterns, and ultralow–noise circuitry, the Rode NT2-A Multipattern Condenser Microphone offers a clear and smooth sonic signature along with versatile pickup responses, making it ideal for all sorts of voice and instrument sources at home or in the studio. Plus, its bundle of accessories—shockmount, pop filter, XLR cable, and dust cover—help the NT2-A serve vocalists, rappers, and voice-over artists especially well.
With low noise being a top priority of the NT2-A, its 1″ gold-sputtered capsule is internally shock-mounted to further isolate it from handling and vibration noise. Enhancing its professional character are the onboard pad (-5 or -10 dB) and high-pass filter (40 or 80 Hz) settings, which help avoid distortion and bass builup. Since it can run on 24 or 48 VDC phantom power, the NT2-A can be used with a variety of professional and entry-level XLR mic preamps.
Large-Diaphragm True Condenser
This true condenser (externally biased) features a 1″ gold-sputtered diaphragm that provides a broad frequency response, wide dynamic range, and excellent signal-to-noise ratio.
Three Polar Patterns
With three polar patterns selectable on the mic, the
Rode NT2-A Multipattern Condenser Microphone
offers excellent versatility for single-source close miking (cardioid recommended), dual-source pickup (figure-8 recommended), and room ambience capture (omnidirectional recommended).
Special Voicing
The frequency and transient response of this transducer has been voiced to complement today's recording techniques, and yet still evoke the silky smooth character of the legendary microphones of the '50s and '60s.
Transformerless Output
The transformerless JFET output electronics result in an ultralow-noise output (just 7 dBA) while maintaining maximum signal gain.
Accessory Package
The accessory package includes a studio-grade shockmount with an integrated pop filter, a premium 20′ XLR mic cable, a dust cover, and a downloadable instructional video packed with recording tips.
Features at a Glance
True condenser (externally biased)
Large 1″ HF1 capsule with gold-sputtered diaphragm
Cardioid, figure-8, and omnidirectional polar patterns
Self-noise of only 7 dBA
Transformerless JFET active circuitry
Wide dynamic range
XLR 3-pin output connector
Runs on phantom power
Internally shock-mounted capsule
Includes SM6 shockmount, pop filter, and dust cover
In the Box
Rode NT2-A Large-Diaphragm Multipattern Condenser Microphone
Rode SM6 Shock Mount with Detachable Pop Filter
XLR Mic Cable (20')
Dust Cover