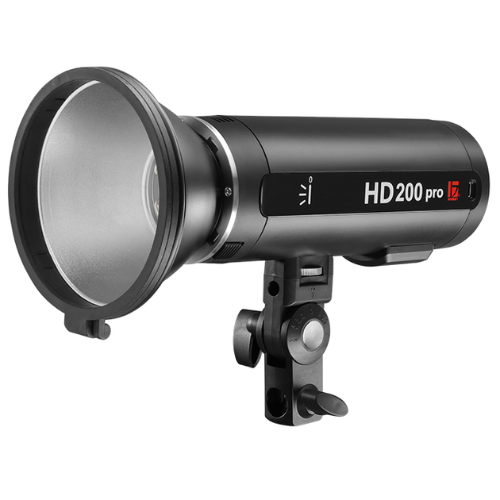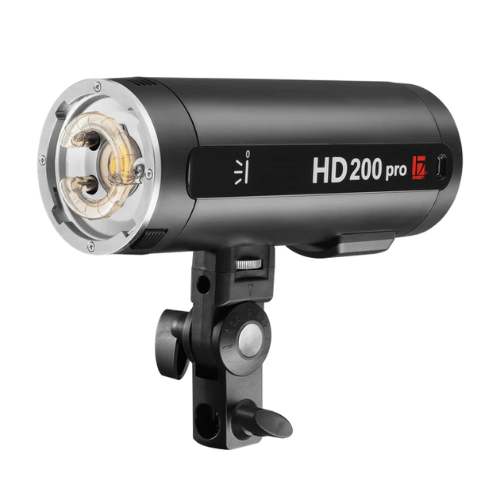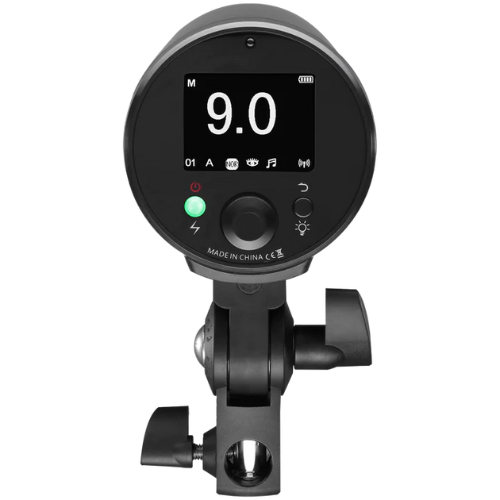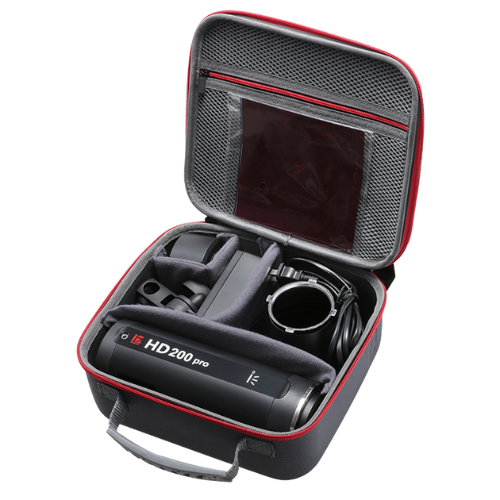 Jinbei HD 200 Pro Battery Monolight
KSh41,500.00
Compare
Product Description
With the Jinbei HD 200 Pro Battery Monolight you get a very compact, handy and light studio flash that weighs only 1.15 kg without battery, but at the same time has a power of 200W. To ensure you are not limited in your creativity just because your chosen shooting location may not have a power outlet, the flash comes with a lithium-ion battery (14.4 V DC 10 A/37 Wh/2600 mAh), which also allows for shooting on location. At full power, approximately 450 releases are possible with just one charge.
And of course the triggers are also possible in very fast sequences, because the flash charging time is only a maximum of 1.3 seconds. But the burn time of the flash is also impressive, because in freeze mode it is up to 1/20,000 s.
The flash also allows the following modes (in addition to Freeze mode): TTL mode, HSS mode, sync on the 1st shutter curtain and sync on the 2nd shutter curtain. With TTL, you can enjoy convenient auto functions that prove very beneficial in changing lighting conditions during outdoor shooting, as they save you the constant manual flash output correction on the device.
The high-speed sync HSS (only in manual mode) allows faster shutter speeds than the usual sync speeds. Depending on the camera model, this is a maximum of 1/8500 second. With extremely short exposures, you can freeze fast movements, flash against the sun and use more open apertures for outdoor portraits.
Freeze mode is also possible with the flash. For this, the room must be dark. Here, the pear burn time is faster than the closure. So you take pictures in the normal sync time, but the flash is so fast that moving objects are frozen. When synchronizing with the first shutter, the flash fires initially with a short sync speed and then the ambient light is used to represent the movement. When synchronized with the second shutter, the flash fires at the end of the shutter speed with a short burn-out time after the movement is recorded through the ambient light.
Super compact studio flash with rechargeable battery
200Ws output adjustable in 9 F-stops
TTL mode, HSS mode, Freeze mode, sync with 1st or 2nd shutter curtain
Burn time up to 1/20,000 s in freezing mode
Reuse time max. 1.3 seconds
32 channels, 16 groups
Colour temperature of 5500K (M, TTL), approx. 5200K (Freeze/HSS mode)
Modelling light: LED 5 W (5000K ± 300 K)
Battery powered with over 450 releases
Detachable handle/tripod mount
Jinbei adapter, not Bowens S type, but adapter sold separately
Compatible with TR-Q7, TR-Q6/Canon, Sony, Nikon, Fuji, Panasonic, Olympus cameras
Including mounting material, battery, reflector, honeycomb grid and colour foils
Dimensions (LxWxH): 23 x 14.2 x 8 cm
Weight: 1.15 kg (without battery)