Zoom LiveTrak L-8 Portable 8-Channel Digital Mixer and Multitrack Recorder
KSh60,000.00
Compare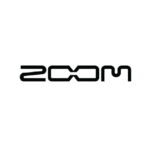 Product Description
The Zoom LiveTrak L-8 Portable 8-Channel Digital Mixer and Multitrack Recorder puts the flexibility of Zoom's popular LiveTrak L–Series range in a compact and portable format that's optimized for podcasting and music production on the go. The LiveTrak L-8 provides tactile controls and intuitive functionality, so you can start a podcasting or music recording session in minutes.
With six mic preamps, four independent headphone outputs, a phone tap for call-in interviews, and six sound pads, the Zoom LiveTrak L-8 Portable 8-Channel Digital Mixer and Multitrack Recorder can easily handle roundtable podcasts or tracking multiple musicians. Since it can be operated on AA batteries or a USB power supply, it can join you no matter where you go to record.
Whether you record to an SD card, stream via USB to a computer or iOS mobile device, or do both at the same time, the LiveTrak L-8 gives you up to 12 channels of simultaneous multitrack recording. Just add microphones (dynamic or condenser), hook up headphones, and get ready to produce quality content in no time.
Panel Podcasts are No Problem
Thanks to its six transparent, low-noise mic preamps with selectable phantom power, the Zoom LiveTrak L-8 Portable 8-Channel Digital Mixer and Multitrack Recorder can accommodate dynamic or condenser microphones for you and multiple guests.
Just insert an SDHC or SDXC card to start recording right away. Keep in mind that you can multitrack record via USB to a computer or iOS mobile device (separately available Apple Camera Connection Kit required) whether or not you track to an SD card.
No matter which media you choose, the L-8 records separate tracks to ensure flexibility in post-production processes such as editing and mixing.
Six Sound Pads for Triggering Samples or Music
Use sound effects and music clips to add excitement to your podcast. The LiveTrak L-8 features six assignable sound pads that allow you to instantly trigger effects, music, applause, prerecorded interviews, or ads.
The LiveTrak L-8 comes with 13 preset sounds for its sound pads, making it ready for out-of-the-box production.
Easy Phone Call Interviews
The LiveTrak L-8's phone tap lets you easily interview a guest who is calling in remotely on the phone or via common apps like Skype and FaceTime.
Simply connect your mobile device to the 3.5mm TRRS port using the supplied TRRS cable (some iOS devices may require a Lightning to headphone jack adapter), and the L-8 utilizes a mix-minus function to ensure that the caller won't hear their own voice echoing back to them.
Multiple Independent Headphone Outputs
The host and each guest in your podcast should clearly hear the content of your production. The  offers four 1/4″ stereo headphone outputs with independent level controls and mix selectors.
The main headphone output is sourced from the master output while the three other headphone outs can be assigned to the master mix or an independent cue mix.
Connect the balanced XLR stereo master outputs to a pair of active speakers for convenient monitoring.
Track Song Demos with Multiple Musicians
You can easily record song demos and live performances with multiple musicians using the LiveTrak L-8.
The first two channels of the L-8 support 1/4″ Hi-Z inputs for direct connection of instruments such as a guitar and bass.
Channels 7-8 feature 1/4″ line inputs, which can be used to plug in a drum machine or stereo keyboard.
Utilize the remaining inputs (channels 3-6) for mics on sources such as vocals and drums.
The four 1/4″ headphone outputs allow you to create custom mixes for each musician.
Flexible Powering Methods
Conveniently run the L-8 in remote locations via four AA batteries—up to 2 hours via alkaline batteries, up to 3.5 hours via 1900 mAh NiMH batteries, or up to 6.5 hours via lithium batteries (batteries available separately).
A USB cable and the Zoom AD-17 USB-to-AC adapter are included for powering the L-8 from an AC outlet.
Alternatively, you can power the L-8 via a USB battery or power bank.
The L-8's USB connection is designed to eliminate accidental interruptions, giving you power on which you can rely.
Efficiently Save and Recall Entire Scenes
Set your levels, dial in the mix, then save your settings in one of the L-8's seven scene presets.
Recall a scene at the push of a button to instantly reconfigure the L-8.
Create different scenes for common scenarios such as podcasting, live streaming, band rehearsals, and more.
Record up to 12 Tracks
The L-8 records up to 10 discrete tracks and a stereo mix directly to an SD card at up to 24-bit / 96 kHz.
Use the L-8 as a 12-input / 4-output audio interface with your computer or iOS mobile device via USB at up to 24-bit / 48 kHz.
Punch record and overdub at any time for more complex productions.
Optimize the sound of your tracks via onboard effects and each channel's 3-band EQ and low-cut filter (effects, EQ, and overdub functions are unavailable at 96 kHz).