Sony PlayStation 4 Pro
AMD Radeon Polaris Architecture
1TB Storage Capacity
Blu-ray Disc Player
Sony DualShock 4 Wireless Controller
4K Gaming Support
High Dynamic Range (HDR) Support
4K Video Streaming Services Supported
802.11ac Wi-Fi, Bluetooth 4.0 + LE
Optional PlayStation Plus Membership
Remote Play with PlayStation Vita
View More
KSh56,999.00
Compare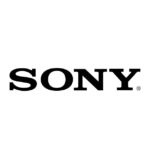 Product Description
Go beyond 1080p with the Sony PlayStation 4 Pro Gaming Console. With updated graphics architecture and support for 4K gaming, the PS4 Pro provides increased detail, higher-resolution graphics, and faster or more stable frame rates than the original PS4. High Dynamic Range (HDR) gaming and content is also supported, which takes advantage of increased color depth and contrast on compatible displays. The PlayStation 4 Pro also allows for 4K video playback from streaming services, such as Netflix and YouTube.
4K Gaming
On 4K TVs, the PS4 Pro is capable of running games natively at a resolution of 3840 x 2160 at up to 60 frames per second (fps). It can also upscale 1080p content up to 4K when available. If you only have a HDTV, you can still benefit from a PS4 Pro: Depending on how the developer chooses to use the increased processing power, games with PS4 Pro support are able to render higher or more consistent frame rates, increased environmental and character model detail, improved overall visual quality, and other visual enhancements.
High Dynamic Range (HDR) Support
The PS4 Pro is fully compatible with the HDR10 specification. High Dynamic Range (HDR) is a display standard that allows for increased color depth and improved contrast compared to Standard Dynamic Range found on traditional HDTVs. In general, HDR-enabled content played on an HDR-compatible TV produces a noticeably fuller, richer image that is closer to what the human eye naturally sees. That means much deeper black levels that retain finer details, brighter highlights, and a much wider color spectrum than on traditional HDTVs.
4.2 Teraflops of PlayStation 4 Graphics
The PlayStation's graphics processing unit (GPU) contains a unified array of 36 Compute Units based on the Polaris architecture, which collectively generate 4.2 teraflops of processing power that can be applied freely to graphics, simulation tasks, or a mixture of the two. The PlayStation 4 is also equipped with 8GB of unified system memory, easing game creation and increasing the richness of content achievable. High-speed GDDR5 is used for the memory, giving the system a total of 218 GB/s of bandwidth and providing a further boost to graphics performance.
Personalized, Curated Content
The PS4 Pro has the ability to learn your preferences. It will gauge your likes and dislikes and suggest content to match them. This allows you to discover content specifically tailored to you. It can even download and install content on your console. Search for games in your favorite genres or by your favorite game developers. You can also look over game-related information shared by your friends, view your friends' gameplay, or get recommendations for content, such as games, TV shows, and movies.
Play as You Download
Spend less time waiting and more time playing with the PS4 Pro. When you purchase a game that is enabled with this feature, the PS4 Pro downloads the core content so you can start playing as soon as possible. While you're playing, the PS4 Pro downloads the rest of the game in the background.
Remote Play
Remote Play users on PC, Mac, or Xperia will be able to stream gameplay from a PS4 Pro at up to 1080p. Share Play users on a standard PS4 or a PS4 Pro will also be able to stream gameplay from another PS4 Pro at up to 1080p.
PlayStation App
The PlayStation App will enable iOS and Android smartphones and tablets to become second screens for the PS4 Pro. Once installed on these devices, players can view in game items, purchase PS4 games, download PS4 Pro games directly to the console at home, and even watch the gameplay of other gamers remotely.
DualShock 4 Wireless Controller
The included DualShock 4 wireless controller features familiar controls from its predecessor, the DualShock 3, while also introducing innovative ways to interact with games and other players. Improved dual analog sticks and trigger buttons offer precise control while the capacitive touch pad provides a unique way of interacting with games. The Share button allows you to share your gameplay over social media. This DualShock 4 wireless controller has a slightly different design, which allows the light from the light bar to emit on the touch pad.
PlayStation Plus
While PlayStation Plus is not required for services such as Netflix, or sharing gameplay via the Share button, it does provide additional features to enhance your PS4 Pro experience. The most important feature of PlayStation Plus is your ability to play online multiplayer. If you do not have a PlayStation Plus membership, you will not be able play online.
PlayStation Plus also provides exclusive access to a regular, curated selection of titles at no additional cost known as the Instant Game Collection. In addition to free monthly games, PlayStation Plus members also get regular discounts in the PlayStation Store. PlayStation Plus also provides members with the ability to automatically (or manually) upload game save files to the Online Game Save Storage for safekeeping. PlayStation Plus members will have up to 1GB of cloud storage to allocate their PS4 Pro save files. Other benefits of having a PlayStation Plus membership include early access to exclusive game content, automatic game patch downloads and installations, and more.
Please note that a PlayStation Plus membership is required for online multiplayer. It is not included with the PS4 Pro and must be purchased separately.
In the Box
Sony PlayStation 4 Pro Gaming Console
Sony DualShock 4 Wireless Controller
HDMI 2.0 Cable
Micro-USB to USB Cable
Wired Mono-Headset for Voice Chat
Power Cord
Limited 1-Year Warranty