DJI Pocket 2 Creator Combo
KSh78,999.00
Compare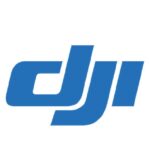 Product Description
Offering numerous upgrades over its predecessor, the DJI Pocket 2 Creator Combo adds a 1/1.7″ 64MP CMOS sensor, up to 8x zoom, a 93° angle of view, and four directional stereo microphones with DJI Matrix Stereo audio zoom, utilizing its lightweight, ultra-compact 3-axis gimbal stabilizer and 4K camera combination. New software enhancements have also been added, including an updated ActiveTrack 3.0, built-in glamour effects, an AI editor, Hybrid AF 2.0, and motion-lapse, without the need for the smartphone app. It's got everything you need for a high-resolution mobile production to create family videos, add footage to your photo shoots, or vlog your latest streaming creations with smooth motion video.
The DJI Pocket 2 Creator Combo has a passive cooling system that quietly dissipates heat and a rechargeable battery that enables the camera to record up to 140 minutes. Included in the box are a cover, a mini control stick, a 1/4″-20 tripod mount, a wrist strap, a power cable, and USB Type-C and Lightning smartphone adapters.
Additional accessories in the Creator Combo include a wide-angle lens, "Do-it-All" handle, USB Type-A to Type-C splitter, a wireless microphone transmitter, a wireless microphone windscreen, and a micro tripod. Other accessories such as a charging case, phone clip, and waterproof case are available separately to round out your Pocket 2 experience.
Pocket Sized
Pocket-sized and extremely portable, DJI Pocket 2 is a tiny camera that lets you single-handedly record memorable moments. It's equipped to stabilize movement and take sharp photos and smooth videos.
Creator Combo
The Creator Combo includes a wide-angle lens, "Do-it-All" handle, USB Type-A to Type-C splitter, a wireless microphone transmitter, and a micro tripod.
Quick Capture
Single-handed capture allows you to begin shooting in one second to capture photos and videos at the speed of life.
High-Definition Panorama
Get the whole mountain range with 180° panorama or everyone in a group selfie with a 3×3 panorama.
ActiveTrack 3.0
No matter how you move, Pocket 2 keeps you and your friends in the shot with ActiveTrack 3.0.
Story Mode
Story mode uses video and music templates to make exciting mini-movies in just a few taps.
Time-Lapse
Time-lapse lets you turn hours into seconds. Motion-lapse adds smooth camera movement. Hyper-lapse lets you travel through time.
AI Editor
Not into editing? AI Editor automatically combines your clips with transitions and music to create share-worthy content.
Motorized Stabilization
Integrated glamour effects, AI editor, and story mode software.
Hollywood-Quality Smoothness
Its 3-axis motorized gimbal is what allows this tiny camera to create big-screen results.
Image Quality
The Pocket 2 features a 1/1.7″ sensor, up to 64MP photos, video recording up to 4K60, and Hybrid AF 2.0.
HDR Video
A good life is full of color, so show it all. With HDR video, DJI Pocket 2 separates exposure levels by area and layers the image so that the footage pops with life-like detail.
8x Zoom
Looking for crazy detail? When taking 64MP photos, the stabilized camera takes sharp 8x zoom stills, up to 4x zoom on 1080p video, and up to 2x zoom on 4K video.
Immersive Audio
DJI Matrix Stereo technology records audio with so much real detail, it lets you relive the scene.
Pocket 2 adjusts the direction of audio enhancement wherever the camera is pointing, so your subject is clearly heard. As the video zooms in so does the audio, creating a more dynamic soundtrack.
The Pocket 2 lets you record sound in three distinct sound patterns to suit the scene.
In the Box
DJI Pocket 2 Creator Combo
USB Type-C Smartphone Adapter
Lightning (iOS) Smartphone Adapter
Charging Cable
Cover
Mini Control Stick
1/4"-20 Tripod Mount
Wrist Strap
USB Type-A to Type-C Splitter Charging Cable
Do-it-All Handle
Wireless Microphone Transmitter
Wireless Microphone Windscreen
Micro Tripod
Wide-Angle Lens