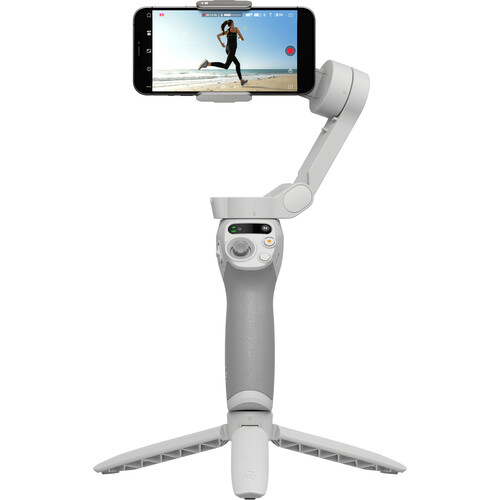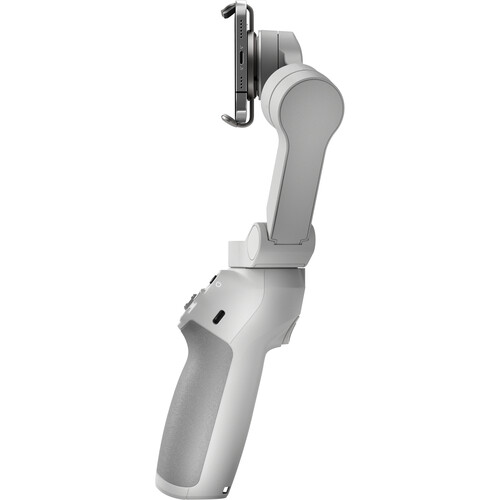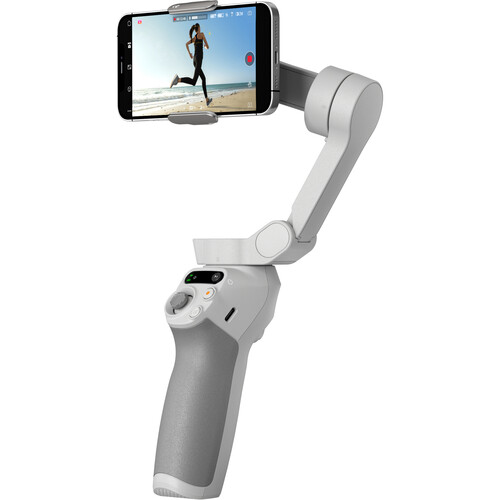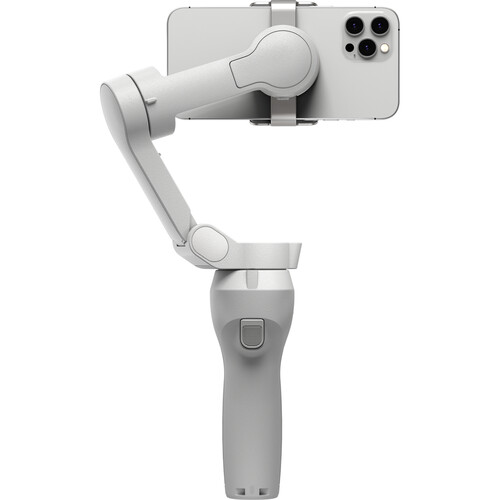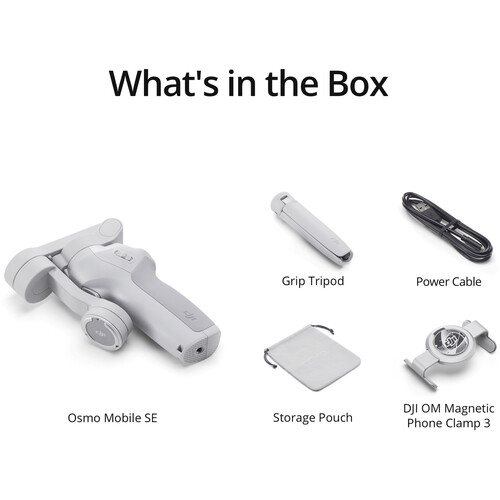 DJI Osmo Mobile SE Smartphone Gimbal
KSh19,500.00
Compare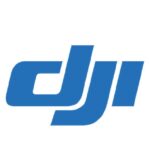 Product Description
Stabilized On-the-Go Content Creation
With a more compact form factor and longer runtime than its predecessor, the
DJI Osmo Mobile SE Smartphone Gimbal stabilizer
improves stability and allows you to take creative movement in your content to the next level. Improved Bluetooth 5
.
1 communication connects with the DJI Mimo app for expanded shooting modes and functions. The SE also includes the OM Magnetic Phone Clamp 3, which allows the rig to accommodate smartphones 3.3″ wide. In total, the gimbal can accept loads up to 10.2 oz. Included with the gimbal are a grip tripod, power cable, and storage pouch for taking the gimbal on the go.
Intuitive Modes
ActiveTrack 5.0
Updated ActiveTrack 5.0 improves stability over longer distances and supports front camera tracking from both side orientations and while spinning. Built-in 3-axis gimbal motors render smooth footage even while running with lossless delivery.
Timelapse, Motionlapse, Hyperlapse
Set your gimbal down on a flat surface using the grip tripod and create a timelapse of your view of choice.
Preset a gimbal path during your timelapse for subtle, dynamic movement using Motionlapse.
Condense motion into a fast paced, stabilized shot using Hyperlapse
Templates embedded in the DJI Mimo app allow you to create compilation videos out of highlighted clips
Gimbal Modes
Follow: camera view follows gimbal's pan and tilt movements and remains stable during rolls
Tilt Locked: camera view only follows the gimbal's pan movement and stays stable during tilts and rolls
FPV: all three axes of the gimbal follow the movement of the main body
SpinShot: push the joystick left or right to control rotation
Compact and Portable
Fold the
DJI Osmo Mobile SE Smartphone Gimbal stabilizer
down to a compact form factor capable of fitting in your pocket. Its magnetic phone clamp easily detaches when not in use and is capable of fitting around your phone while in its case.
Bluetooth 5.1 for Remote Control
Integrated Bluetooth 5.1 connectivity allows you to control your gimbal from your smartphone with the DJI Mimo app. Tutorials provide intuitive instructions and guides to execute your creative vision. Toggle between modes like Timelapse, Dynamic Zoom, and Panorama. When touching your screen or controls is inefficient, Gesture Control has your back for easy group photos or selfies. Once finished, LightCut can help you edit your videos or photos with embedded AI-powered templates.
Onboard Control
Control all 3-axes while holding your gimbal thanks to intuitive, easy-to-reach buttons
Built-in status panel allows you to check your battery level, system status indicator, and gimbal mode
Mode button switches between four gimbal modes
A 120°/s maximum control speed makes adjustments fast
Flip from landscape to portrait orientations with the press of a button
Extended Battery Life
The built-in lithium-ion battery keeps your gimbal running for up to 8 hours for a full day of shooting. Once depleted, it can be recharged via the USB-C port and included power cable in just 2.2 hours to quickly get back to the action.