Rode Wireless GO II Dual Wireless Microphone System
KSh44,000.00
Compare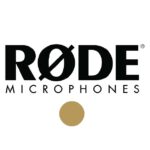 Product Description
Expanding on the original Wireless GO with updates allowing for two–person shoots, onboard recording, a greatly extended range, and flexible output options, the Rode Wireless Go II system lets videographers, vloggers, and mobile journalists confidently and quickly incorporate wireless audio into their setup regardless of their experience level or what device they're recording to.
Boasting secure Series IV 2.4 GHz digital transmission, easy operability, and built-in mics (lavalier mics available separately), the system is ready to go at the press of a button; you can focus on getting the shot knowing that the Rode Wireless Go II is delivering quality audio at a range of up to 656 feet. There are no menus and no finicky dials, just simple power-on-and-go functionality and a bright, informative LCD screen showing you what you need to see. When you're ready for more, use Rode's companion app to access a powerful feature set and extended customization of settings.
Version II Upgrades
Whereas the original Wireless GO employed a single channel, version II is a dual-channel system, capable of handling two transmitters at the same time for simple, two-person shoots with low latency (3.5 to 4 ms).
Use the Rode Central Mac/Windows companion app (iOS/Android apps coming soon) to unlock powerful features and device customization—onboard transmitter recording, configurable safety track recording in dual mono mode, file playback and export, and more.
Via the app, each transmitter provides an onboard audio recorder offering up to seven hours of uncompressed recording (24-bit / 48 kHz WAV) or 24 hours of compressed recording, perfect for worry-free backup recording or a fast and easy way to capture sound from your subjects. Export files in various formats such as MP3 or WAV (16-, 24-, or 32-bit float) with date and time stamp information as well as automatic markers anywhere the transmitter-receiver link was broken.
Since the Rode Wireless Go II can handle two transmitters at once, it features the ability to switch between stereo or dual-mono output modes. This enables each transmitter, and therefore each subject, to be recorded to a separate channel. Alternatively, signal from both transmitters can be mixed together and recorded identically to left and right channels. Use the app to activate safety track recording (-20 dB on the right channel).
In addition to the traditional 3.5mm TRS analog output, the Wireless GO II receiver has a USB Type-C digital audio output for operation as a 24-bit / 48 kHz audio interface. This can be connected to a computer with the supplied USB Type-C to USB Type-A cable, to the Lightning port of an iOS mobile device via the Rode SC15 cable, or to the USB Type-C port of a laptop, iPad Pro, or Android mobile device with the Rode SC16 cable (SC15 and SC16 cables available separately).
The new Series IV technology extends the line-of-sight operating range of the Wireless GO II to approximately 656′ compared to the 230′ maximum range of the original Wireless GO. It also offers increased signal strength in crowded wireless environments. Plus, the system is designed to run both transmitters without affecting the range performance.
Additional Features
The receiver's 3.5mm TRS output sends a mic-level signal, making it compatible with an array of devices such as DSLRs and portable audio recorders.
A 3-stage level control (0, -12, or -24 dB) on the receiver allows simple and effective optimization of signal levels. Use the app to adjust the level in 3 dB increments from 0 to -30 dB.
View transmitter and receiver battery levels on the receiver's bright, high-contrast display.
Operate up to four systems simultaneously for more complex setups including up to eight microphones.
Includes the SC5 3.5mm TRS "memory" cable for tidy cable management and compatibility with cameras, DSLRs, and portable audio recorders. Plug into your smartphone or tablet via an SC7 TRS-to-TRRS cable (available separately), or snag a VXLR adapter (available separately) for hookup to an XLR-equipped video camera or audio recorder.
Internal lithium-ion polymer batteries offer up to seven hours of battery life to handle long shoots.
USB Type-C ports for battery recharging, powering via external USB battery packs (available separately), and firmware updates.
Easily recharge over lunch and dinner breaks—go from empty to a full charge in just two hours.
Includes three USB Type-C to USB Type-A cables for simultaneously charging the transmitters and receiver.
Includes three furry windshields to minimize noise from wind and rustling clothes. These have been redesigned with a secure screw-lock bayonet attachment method to eliminate slippage.
In the Box
Rode Wireless GO II 2-Person Compact Digital Wireless Microphone System/Recorder (2.4 GHz, Black)
2 x Clip-On Transmitters
Dual-Channel Wireless Receiver
3 x SC20 USB Type-A to USB Type-C Cables
SC5 3.5mm TRS Memory Cable
3 x Furry Windshields
Carry Pouch
Limited 1-Year Warranty