Rode VideoMic GO II Shotgun Microphone
KSh15,500.00
Out of stock
Compare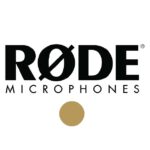 Product Description
As a smaller, simplified version of the extremely versatile VideoMic NTG, the Rode VideoMic GO II Shotgun Microphone is an ultracompact radical departure from the original VideoMic GO, with significant upgrades to the body, shockmount, cable, and more. It gives video content creators, run–and-gun filmmakers, voiceover artists, and podcasters the sound of the highly regarded NTG shotguns in a convenient camera-mount mic that works with cameras, portable recorders, iOS and Android mobile devices, and USB-equipped computers.
Use the  VideoMic GO II as a traditional shotgun mic for your DSLR or turn it into a digital microphone by connecting it to your smartphone, tablet, or laptop with separately available cables; in both configurations it delivers focused directivity, low noise, and isolation from external vibrations. When used as a USB microphone, the 3.5mm jack functions as a headphone output for monitoring the live signal or playback from your host device. Since the mic runs on plug-in power or USB power and has no controls or switches, it is easy and fast to operate.
What's New in Version II
Compared to the original VideoMic GO, the VideoMic GO II was thoroughly overhauled and loaded with design elements in form and function from Rode's popular VideoMic NTG. With upgrades to the body, shockmount, and cable, plus the ability to operate as an analog or digital USB microphone, this version is a completely different mic from the original VideoMic GO.
Technology Ported from the VideoMic NTG
The VideoMic GO II's body features acoustic perforations rather than the linear slots traditionally used in shotgun microphones. This annular line tube technology was ported from Rode's VideoMic NTG to deliver transparency and a natural, uncolored sound.
Directional Sound Pickup
The VideoMic GO II utilizes a supercardioid polar pattern to focus on the sound in front of it while attenuating other sounds from the sides and rear. Its low-noise electronics and sensitive condenser element deliver more detailed audio than mics typically found in cameras and portable recorders.
TRS Camera Connection
A detachable 3.5mm TRS cable is supplied to quickly hook up your camera. The cable is wired in a dual-mono configuration, ensuring that the mic signal is sent identically to both input channels of your camera or portable recorder. Both short and flat, the cord is easy to keep tidy.
Full USB Microphone Functionality
Plug the
Rode VideoMic GO II Shotgun Microphone
into your computer, smartphone, or tablet via USB to use it as a digital USB microphone for direct recording to your favorite software. Its integrated analog-to-digital converter operates at 24-bit / 48 kHz to provide full-resolution, uncompressed audio quality.
MFi-Certified for Apple iOS Mobile Devices
The VideoMic GO II is officially MFi-certified, unlocking complete compatibility with Lightning-equipped iOS devices, including iPhone, iPad, and iPod. Plug your VideoMic GO II into your iPhone, iPad, or iPod via USB with the Rode SC15 USB Type-C to Lightning accessory cable (available separately).
Convenient Headphone Monitoring
When using the VideoMic GO II as a USB microphone, plug your headphones into its 3.5mm output for convenient headphone monitoring.
Uses Plug-In Power or USB Power
No batteries are needed for the VideoMic GO II. It runs on plug-in power through the TRS connection to your camera, or it can be bus powered via USB.
Shockmount with Sliding Rail and Cable Management
Understanding that the rubber bands used in many shockmounts can snap and stretch, Rode chose to opt for a rugged Rycote Lyre suspension-style shockmount designed for attachment to a camera or boom pole. This simplifies setup of the mic and inhibits the transfer of vibrations from the camera. The shockmount's sliding rail system lets you shift the position of the mic forward or backward for perfect placement. Forget about messy cabling; the built-in cable management keeps the cord run orderly.
Windscreen Minimizes Wind Noise
The
Rode VideoMic GO II Shotgun Microphone
includes a foam windscreen to minimize unwanted wind noise from light breezes, fans, heaters, and air conditioners. For maximum reduction of wind noise in outdoor environments, consider a furry windshield such as the Rode WS12 (available separately).
Works with Rode Apps
Rode Connect: Record with up to four microphones on a computer, with intuitive controls and powerful features. Create pro-quality podcasts or livestreams, and access studio-quality processing at the click of a button.
Rode Reporter: Configure device settings, including adjusting the input gain, engaging a high-pass filter, high-frequency boost, and pad, and recording broadcast-quality audio on the go with your mobile device.
Rode Central: Unlock advanced features and configure device settings anywhere. Set the input gain, engage a high-pass filter, high-frequency boost, and pad, and update firmware for accessing new features.