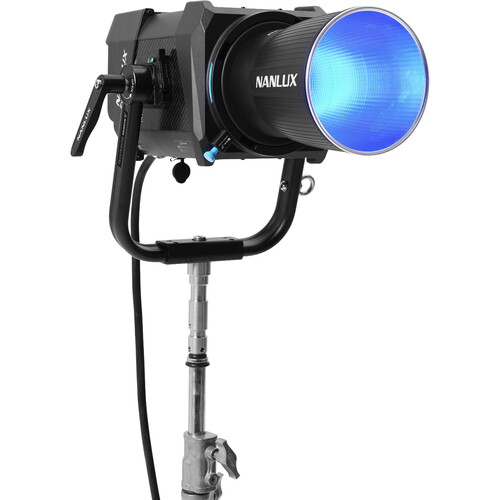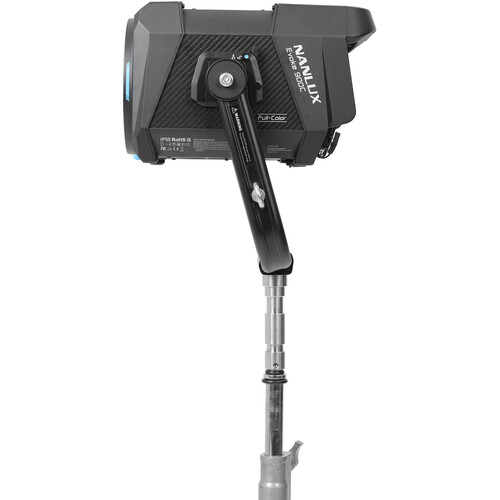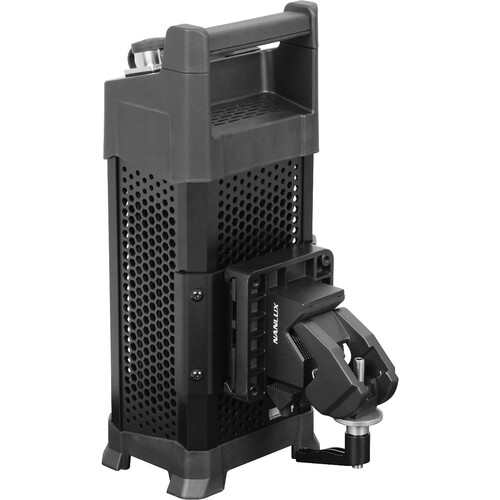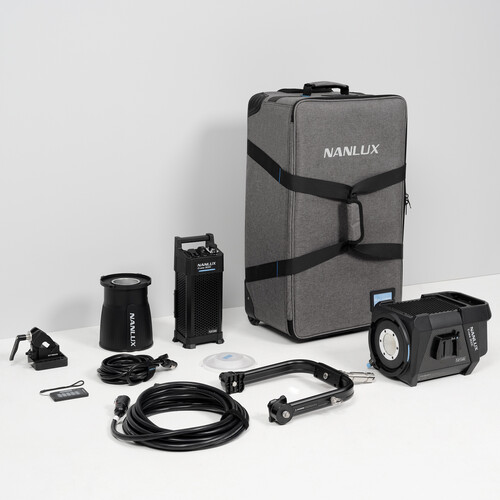 Nanlux Evoke 900C RGB LED Spot Light with Travel Kit
KSh564,000.00
Compare
Product Description
Combining advanced control with RGBLAC capability, the Nanlux Evoke 900C RGB LED Spot Light with Travel Kit is a powerful yet compact fixture with an impressive color temperature range and beam spread of 60°. Its variable 1800 to 20,000K CCT allows you to use it on interiors, exteriors, and mixed lighting environments. The Evoke 900C is dimmable from 0 to 100% in ultra-precise increments of just 0.1%. Besides incorporating lime, amber, and cyan LEDs, the light offers high CRI/TLCI ratings of 96 as your assurance of accuracy in color rendering.
The Nanlux Evoke 900C RGB LED Spot Light with Travel Kit is a 940W unit ready to work in the studio plugged into a standard AC outlet. The included power supply ballast operates on a voltage range from 100 to 240 VAC, so it can be used on location anywhere in the world. Additionally, it can also run on an optional DC battery source when mains current is unavailable. This kit comes with a yoke, a 45° reflector, and a super clamp. A trolley carry case is supplied as well for easy portability, making it a complete lighting solution.
Extended Control
Nanlux offers a generous bounty of methods to control the Evoke 900C supporting both wired and wireless control. Dimming and other adjustments can be made locally, via Bluetooth, over DMX/RDM, or by using other advanced options.
Onboard, Nanlink app via Bluetooth, and 2.4 GHz wireless control
DMX control allows you to adjust your light using an optional DMX console
You can also use wireless DMX via LumenRadio
Supports Art-Net/sACN protocols
Includes remote controller
15 Built-In Effects
One of the many benefits is a library of 15 special effects, including HUE loop, CCT loop, INT loop, flash, pulse, storm, police car, TV, paparazzi, candle/fire, disco, bad bulb, fireworks, explosion, and welding.
Quiet Operation
The adjustable fan delivers improved heat dissipation with a noise level of 25 dBA under Smart mode.
Smart, Full-Speed, Low-Speed, and Off modes
Full power output under Smart and Full-Speed modes
Maximum power output is 70% under Low-Speed mode
Maximum power output is 20% under Off mode
Weather Resistant
With a robust construction and a practical design, this 13 x 9.5 x 8.3″ fixture is rated IP55 for weather resistance, so you can use it outdoors or in wet weather.