Manfrotto Element MII Video Monopod with Fluid Head
Load Capacity: 8.8 lb
Maximum Height: 54.2″
Folded Length: 23.8″
Sections: 4
Weight: 2.31 lb
Aluminum Leg Sections
Twist Lock Joints
Foam Grip, Wrist Strap
Fluid Head with 501PL QR Plate
Folding Fluid Base with Rubber Feet
View More
KSh29,000.00
Compare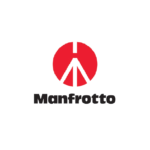 Product Description
The Manfrotto Element MII Video Monopod with Fluid Head is an ultra–portable fluid monopod, ideal for shooting weddings, corporate videos, interviews, documentaries, and other dynamic situations where agility and precision really count. Compact and lightweight, it combines sophisticated performance with simplicity of use. It's quick and easy to both fold down and pack away and offers a load capacity of 8.8 lb, suitable for use with a wide variety of still and video cameras.
The four aluminum leg sections incorporate the new high-performing, ergonomic twist locks. These make set-up and adjustment much easier and more comfortable, while also offering maximum grip, quick leg opening, and extreme compactness. The Element MII also has an incredibly smooth panning action, thanks to the patented lightweight fluid cartridge in the folding base. Leveraging the judder-free base sphere, tilt position can be reached on the most uneven surfaces, allowing users to take advantage of pan fluidity in all sorts of conditions.
The integrated compact fluid video head gives ultra-smooth and flawless tilting thanks to the Fluid Drag System. It has been engineered to deliver maximum versatility, with a removable, collapsible pan bar and quick release plate and receiver set.
Element MII Live Head
Dedicated to video applications, the integrated Element MII Live Head features intuitive setup for precise shooting and filming, even with heavy equipment up to 8.8 pounds. It has a fluid drag system for smooth tilt, a fully foldable and removable pan bar, and includes a 501PL quick release plate.
Tilting Base with Fluid Cartridge
Lightweight fluid cartridge in the tilting base provides smooth panning action for smooth, perfect pan control, and diverse shooting angles. The slim design features three folding legs with rubber feet for added traction.
Twist Lock Joints
High-performance ergonomic twist locks provide fast, precise, and secure locking power. The compact locking mechanism ensures immediate locked and unlocked settings.