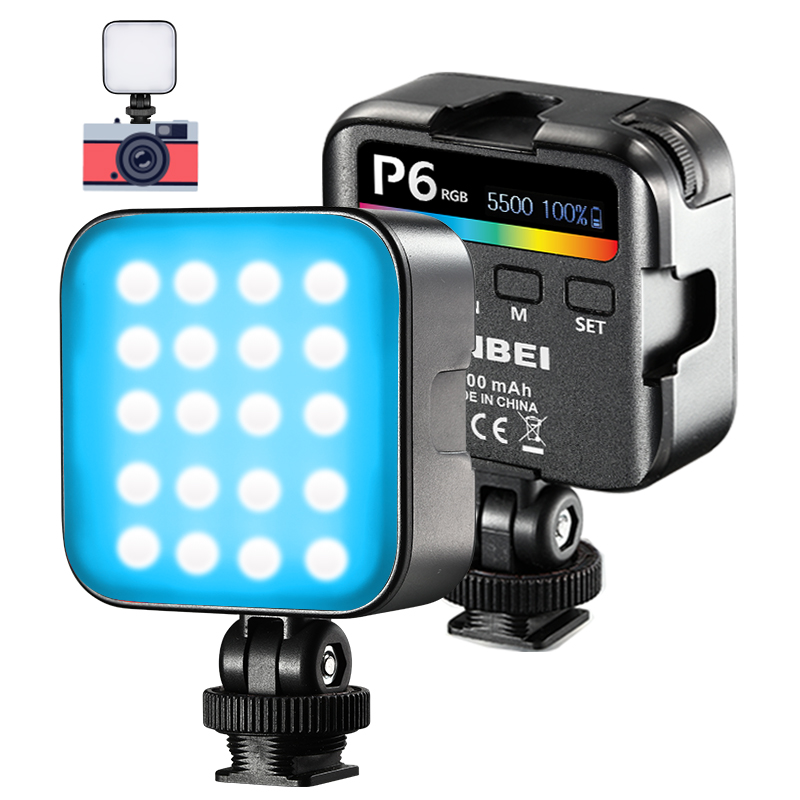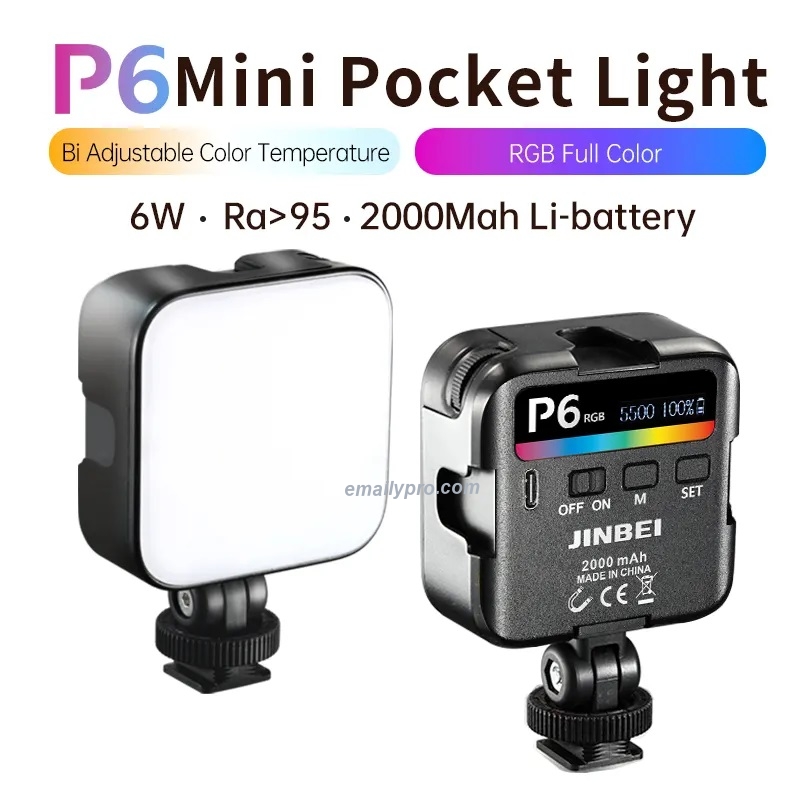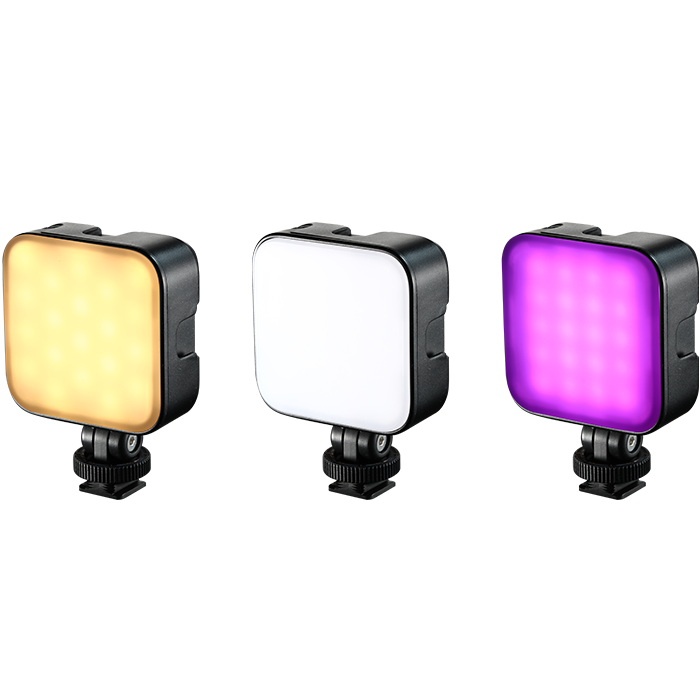 JINBEI P6 Cube Light RGB
P6RGB Mini Pocket LED Light,HSI RGB full color
P6Bi Mini Pocket LED Light, Bi adjustable color temperature
CCT 2700K ~7500K
0-100% Brightneess adjustable
High CRI TCLI≥98
27 light effects for P6RGB
View More
Compare
Product Description
Genuine JINBEI mini light portable compact easy to pocket for long trips, Support RGB full color lighting. Color Temperature 2000K~7500k. It weighs only 100g – Power Adjustment 0%-100%  Suitable for Youtube videos makeup photography, product photography. RGB Ra>96. Full color RGB light source, high brightness shooting. Different color changes,Creates amazing light and shadow.
Can be fixed on most metal Rack light arrangement is more flexible to meet your needs more flexible assembly Multifunctional expansion. 
Built-in 1/4′ lithium battery Type-C interface screw charging port power bank charing. 27 creative modes light More creative video recording.
Customers Who Viewed This Item Also Viewed