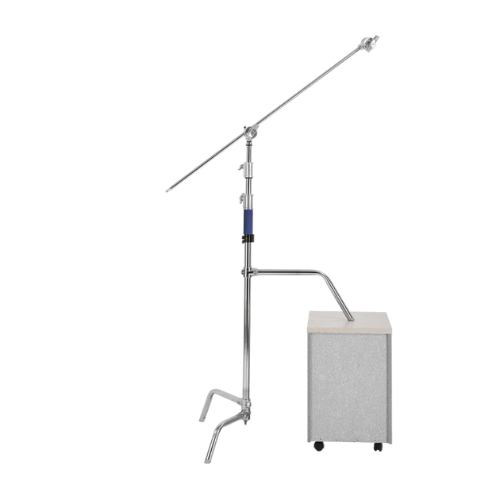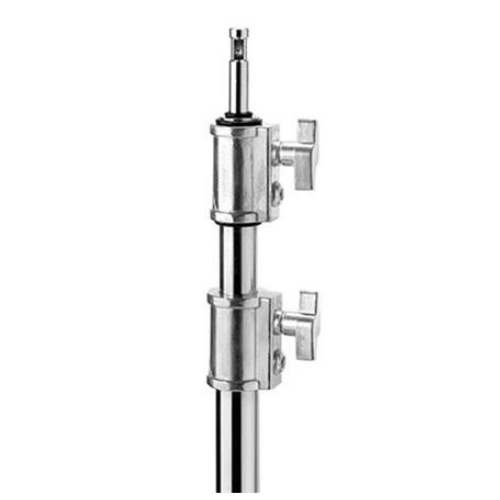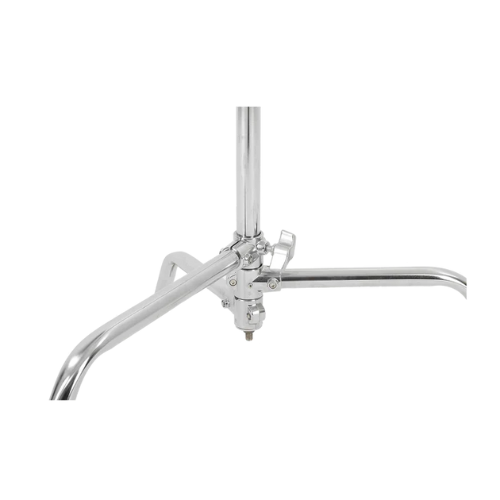 Product Description
The Jinbei CK-3 C Stand boom tripod made of sturdy steel belongs to the upper class of Jinbei studio tripods and is a lamp and boom tripod in one. It has tripod legs that can be rotated around the center column, one of which is also height-adjustable.
With the height-adjustable tripod leg, you can easily compensate for uneven floors. The tripod stands with an ideal focus on inclined planes or surfaces of different heights such as stairs or inclines. This enables you to set up a stable, space-saving and quick installation in front of walls, walls or obstacles .
The height of the lamp tripod can be adjusted between 147.5 and 320 centimeters in just a few simple steps. For a better grip, the center column below the first section lock is covered with rubber. Two cable clamps hold hanging cables directly on the tripod and prevent dangerous tripping hazards on the set.
Laterally, diagonally or directly from the front, from high above or low below near the ground, with the Jinbei CK-3 C Stand you can quickly position your light source in all positions without the stand getting in your way. For this purpose, the boom can be rotated 360 degrees and swiveled 180 degrees up or down.
You attach the boom arm to the lamp tripod with one of the two clamping heads from the scope of delivery. The second head is used for flexible mounting of light sources or accessories such as reflectors on the boom. The CK-3 is designed for a total load of a maximum of 20 kilos.
Customers Who Viewed This Item Also Viewed