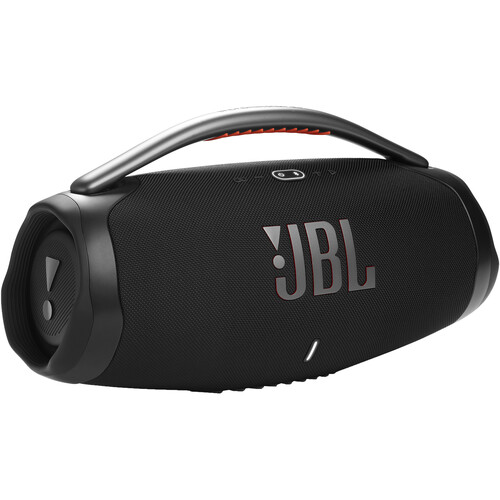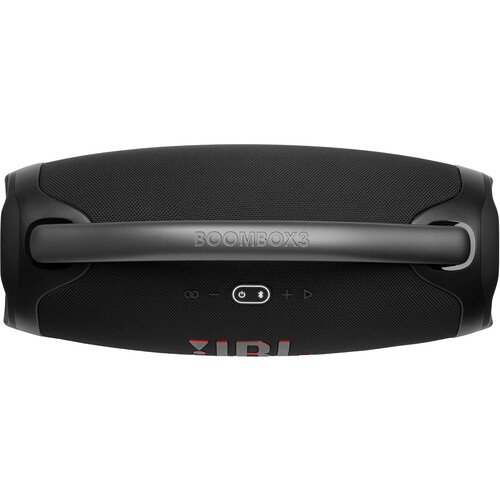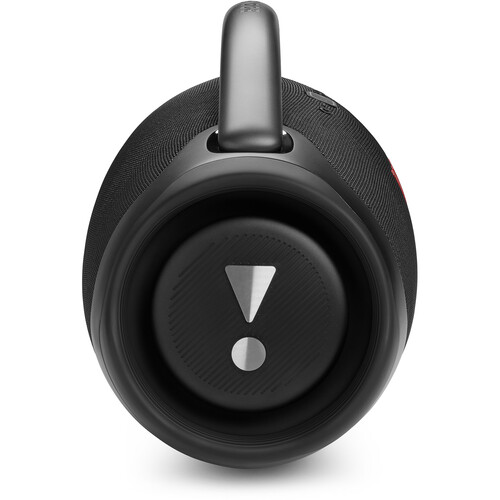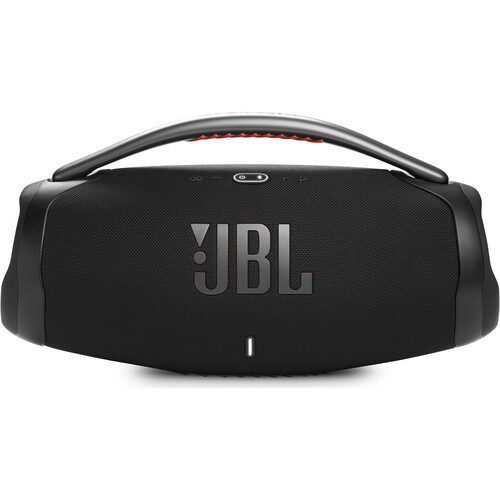 JBL Boombox 3 Portable Bluetooth Speaker
KSh59,500.00
Compare
Product Description
A modern take on a classic design, the JBL Boombox 3 Portable Bluetooth Speaker lets you easily take your music anywhere. Carry it with its sturdy metal handle and orange silicone grips to the backyard, a friend's house, or the beach. Thanks to its twin side-caps and water/dustproof fabric, the Boombox 3 can handle the water and sand. Your streaming audio is made to sound clear and dynamic with booming bass, thanks to JBL's Original Pro Sound and 3-way 136W (180W via AC) speaker system. Additional features like dual device pairing, USB charging, and more are sure to make you and the Boombox 3 the life of the party.
All-Day Battery with AC Backup
On a full charge of its 10,000mAh LiPo battery, the
JBL Boombox 3
can handle any party with up to 24 hours of playback. If you push the Boombox 3 to play day after day or forget to charge it, you can always rely on AC power to recharge the battery. Also, while on AC power, you'll get even more power out of the 3-way speaker system (180W, versus 136W on battery power).
Share Your Music
With Bluetooth 5.3 support, you can pair up to two mobile devices to the Boombox 3. Expand your music library and share the streaming duties with a friend.
Plug In Your Audio
With the AUX input on the Boombox 3, you can hook up and playback audio from any wired device, such as an old MP3 player or a turntable.
Eco-Friendly Packaging
Feel good about your purchase thanks to JBL's commitment to utilizing sustainable and recyclable resources. The
JBL Boombox 3
comes in a recyclable paper-based box, including the inner tray, and the exterior of the box is printed with a soy-based ink.
JBL Portable App
Use the JBL Portable app on your smartphone or tablet to get more out of your Boombox 3. You can customize its settings, activate PartyBoost, unlock additional features, get real-time firmware updates, and more.
PartyBoost
You can expand your sound with JBL's PartyBoost technology. This feature lets you pair the Boombox 3 to one or more PartyBoost-compatible speakers. This can deliver true stereo sound or greatly expand the overall soundstage for supplying music to larger gatherings.
Charge a Device
Whether it's the device supplying the music or someone's phone that needs a charge, you can use the built-in USB port to deliver up to 5V/2A of power to a compatible mobile device.