Canon XA11 Full HD Camcorder
KSh119,999.00
Out of stock
Compare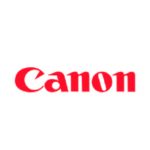 Product Description
The Canon XA11 Full HD Camcorder is a compact run-and-gun camera that is suitable for ENG, event coverage, and independent and documentary filmmaking. The camera features a 1/2.84″, 1920 x 1080 CMOS sensor that captures video at various frame rates up to 59.94p, including a 24p mode for a more cinematic feel. The integrated Canon 20x HD optical zoom lens has a 35mm equivalent zoom range of 26.8 to 576mm and features an 8-bladed iris to render highlights more naturally.
The final piece in the image chain is Canon's DIGIC DV 4 image processor. This high-speed image-processing engine powers Canon's Dynamic IS (Image Stabilization) mode reducing image distortion over traditional up-down, left-right image stabilization by adding correction for camera roll in three axes. The power of the DIGIC DV 4 allows the camera to simultaneously encode your video to two different codecs and bit rates, allowing you to have web-ready versions of your master footage available as soon as you stop recording.
The Canon XA11 Full HD Camcorder features both a 3.5″ OLED touch panel view screen with a 10,000:1 contrast ratio, and a color electronic viewfinder with 1,560,000 dots of resolution. The camera features full manual control and auto modes for exposure, focus, white balance, gain, and shutter speed. The camera provides professional features such as a pre-record buffer, peaking, zebra bars, color bars, and reference tone. The zoom speed is adjustable with variable, constant (with 16 different speed levels), fast, normal, and slow settings. The camera features a detachable top handle with zoom toggle, record start/stop, IR emitter, tally light, accessory shoe, external mic holder, two XLR connectors with phantom power, and manual audio level controls. The XA11 includes a built-in headphone jack and Mini HDMI connector, and it outputs composite video and audio via a 3.5mm mini-jack.
Two built-in SD/SDHC/SDXC memory card slots allow you to record video to available media cards in both slots at the same time. This allows you to create an instant backup copy for archiving and data protection. You can also capture high-resolution AVCHD or MP4 video files on one card while creating a lower data rate MP4 more suitable for the web on the other card. When using two media cards and the camera is in Relay mode, there is no need to stop shooting to swap out a full media card; when one card becomes full, recording seamlessly switches to the other card
In the Box
Canon XA11 Compact Full HD Camcorder with HDMI and Composite Output
Canon CA-570 Compact AC Power Adapter
Canon BP-820 Lithium-Ion Single Battery Pack (1780mAh, Retail Packaging)
Mic Holder (with Mounting Screw)
Handle Unit
Lens Hood with Barrier
Lens Cap
Limited 1-Year Warranty